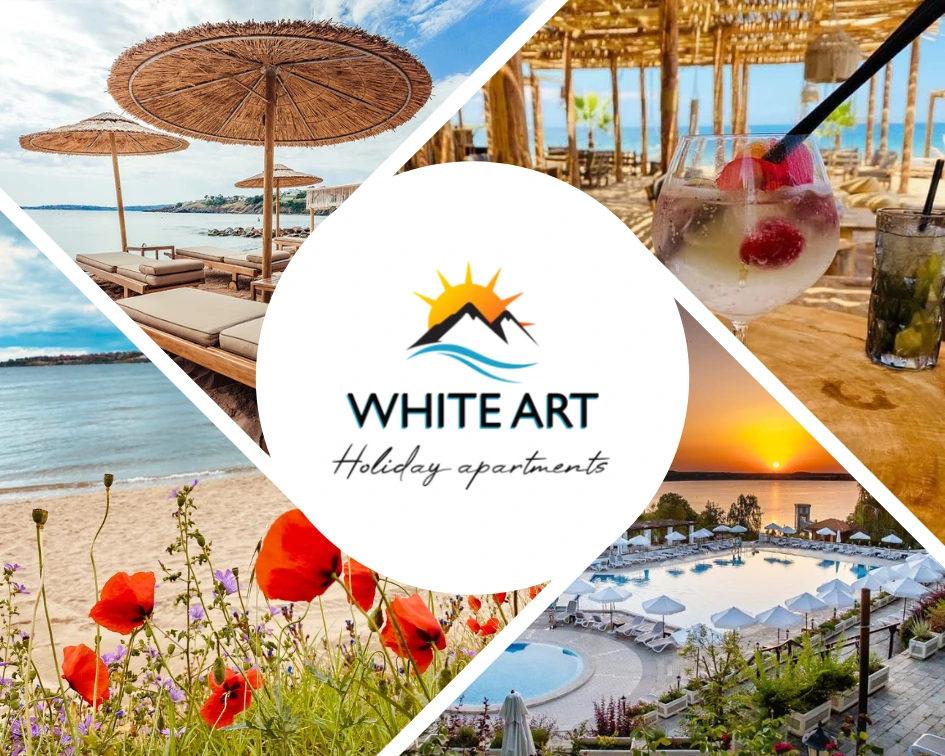 Luxory Apartments in premium locaitons
on the Black Sea Coast and in Pirin mountain 
Hospitality - four seasons per year
Why staying in our holiday apartments?
unique spacious properties with highlighted elegance, guaranteeing  coziness of your own home

located in premium locations and complexes only with a guarantee for a high-quality services

open 365 days per year, with no additional costs for accomodation during public holidays

attention to every detail and special care for our youngest guests 

cooperation for airport transfers 

individual compliments upon check-in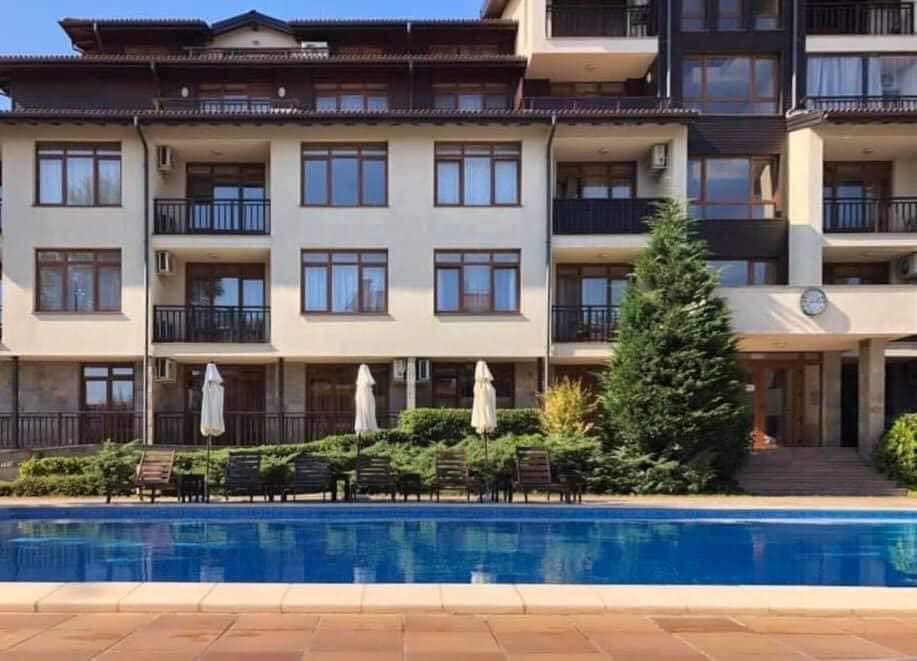 Marina Hill, Chernomorets
Luxury complex with pretty green yard, with various plants and trees, place for play and relax, open-air fitness, outdoor pool with umbrellas and sunbeds, underground parking, control of the access and 24h security. Located only 5 mins walking from Camping Chernomorets Beach (Blue Falg for 2022) and close to the main walking street in Chernomorets. Only 1.5km away from Camping Gradina beaches.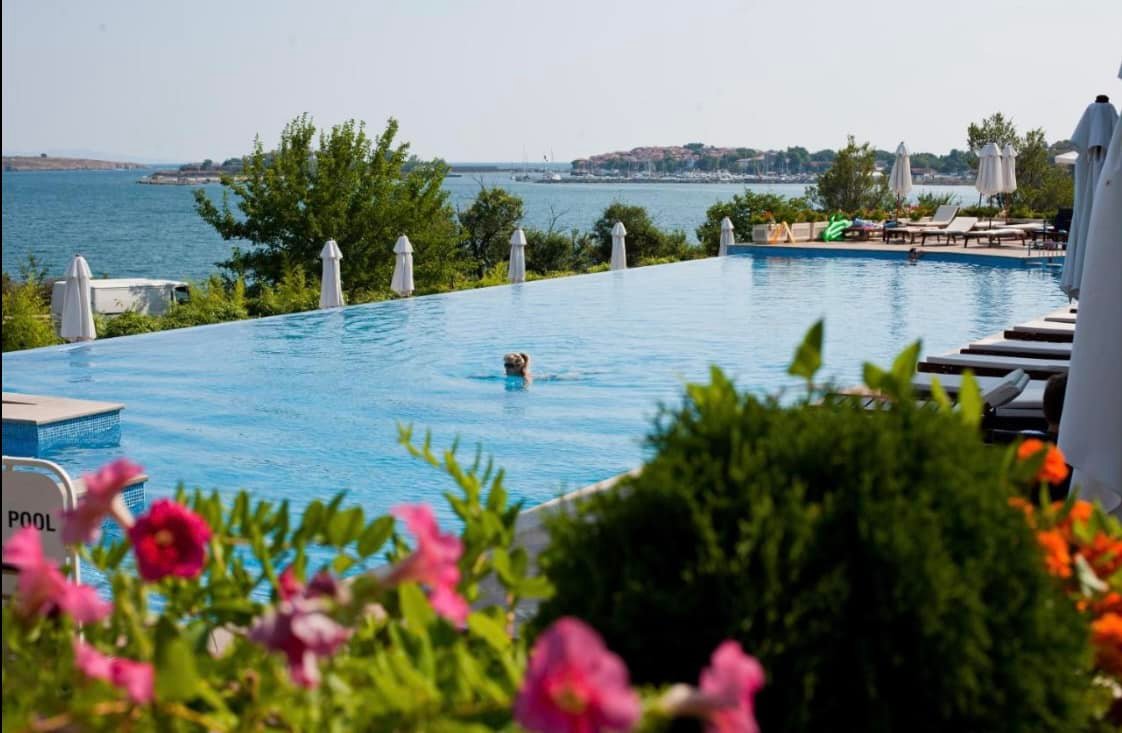 Holiday village Santa Marina, Sozopol offers clean air, unique micro climate and harmonic architecture inside magnificient nature. Santa Marina it the only Bulgarian holiday complex with dendrarium status: more than 70% of the area is green. The pine wood creates a feeling for coolness even in the hottest summer days. Variuos activities are available: swimming, tennis, football, fitness, jogging, wind surfing. During cooler months, the hot jacuzzi (3%C) will keep adults and kids warm and happy.  
Sveti Ivan Rilski, Bansko
Premium SPA complex in the most famous Bulgaria ski resort - Bansko. The architecture is  alpine style, combined with modern wood interior, stone and a lot of light. Completely renovated in 2022, with brand new SPA exclusive zone: adults only area, mineral heated pools, jacuzzi (indoor and outdoor), fitness room, nice restaurants with panoramic views, lobby bar, kids area, ski wardrobe. Offering free ski shuttle to the Gondola lift during winter.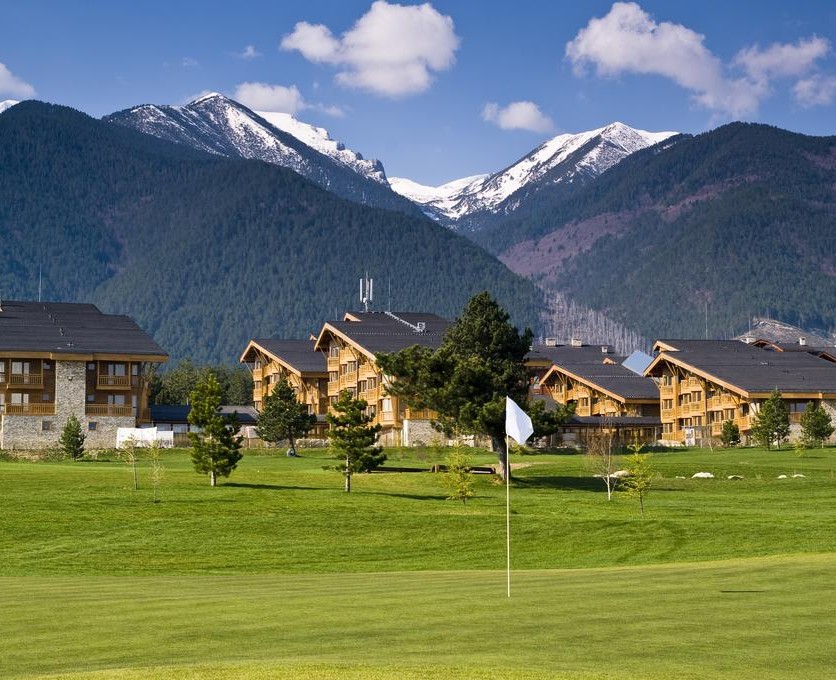 Pirin Golf, Razlog (near Bansko)
Uniquely spacious complex loacted over 1500 dka area between Pirin, Rila and Rodopi mountains, only few minutes drive to Bansko. Pirin Golf offers unique services for all-year-long relax, wonderful ski conditions in the winter, golf during the rest of the seaosns, SPA and swimming in the warm mineral pools (indoor and outdoor). Lovely playgrounds and various activiteis are available for the kids.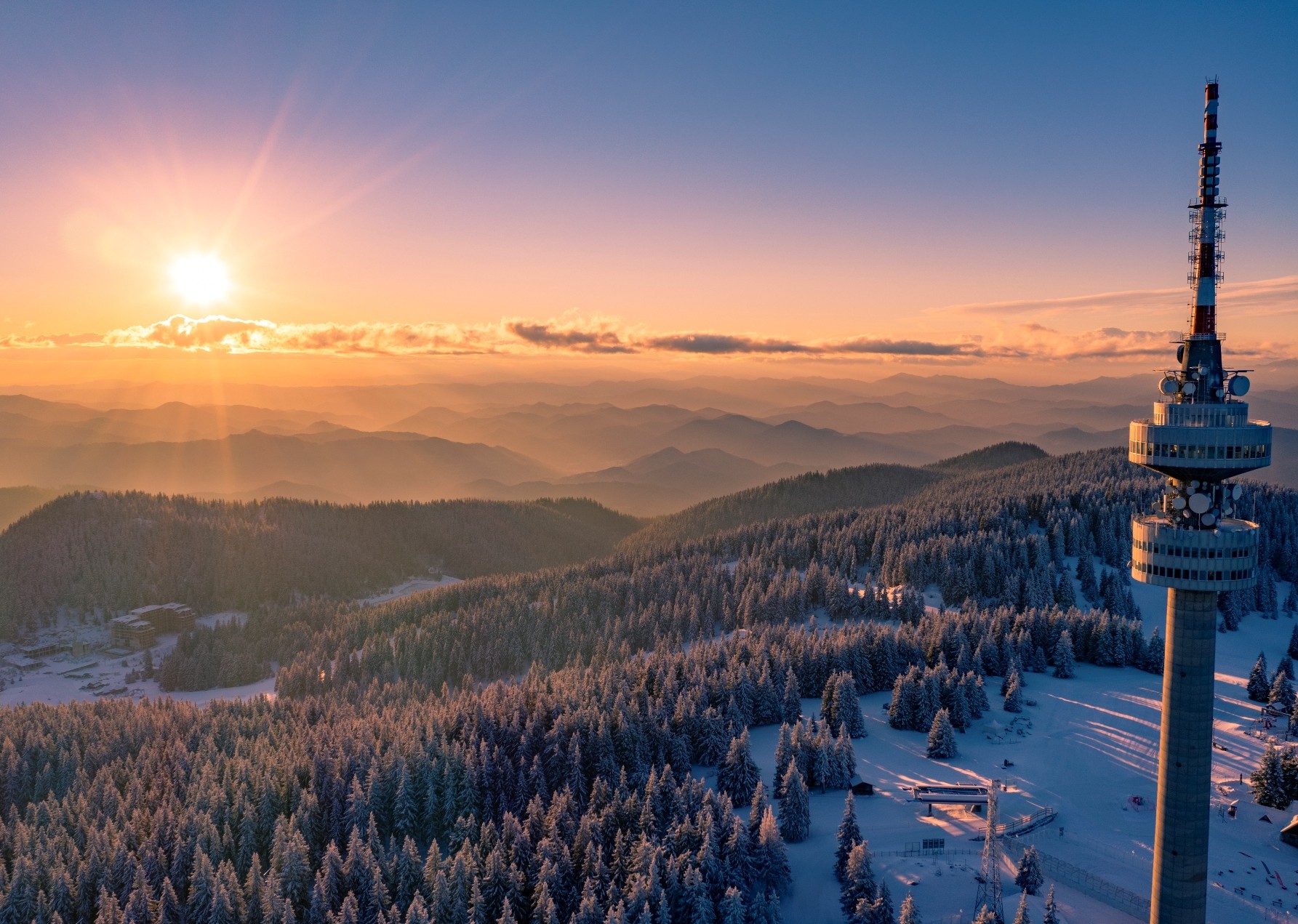 С невероятен климат въпреки надморската си височина от 1650м и ски сезон, продължаващ до месец април, Пампорово е любим ски курорт не само на българи, но и на много европейци. Комплекс Манастира 3 е разположен в ски-център Студенец, само на 50 м от основния ски-лифт до връх Снежанка. Позволява директен достъп до ски пистите .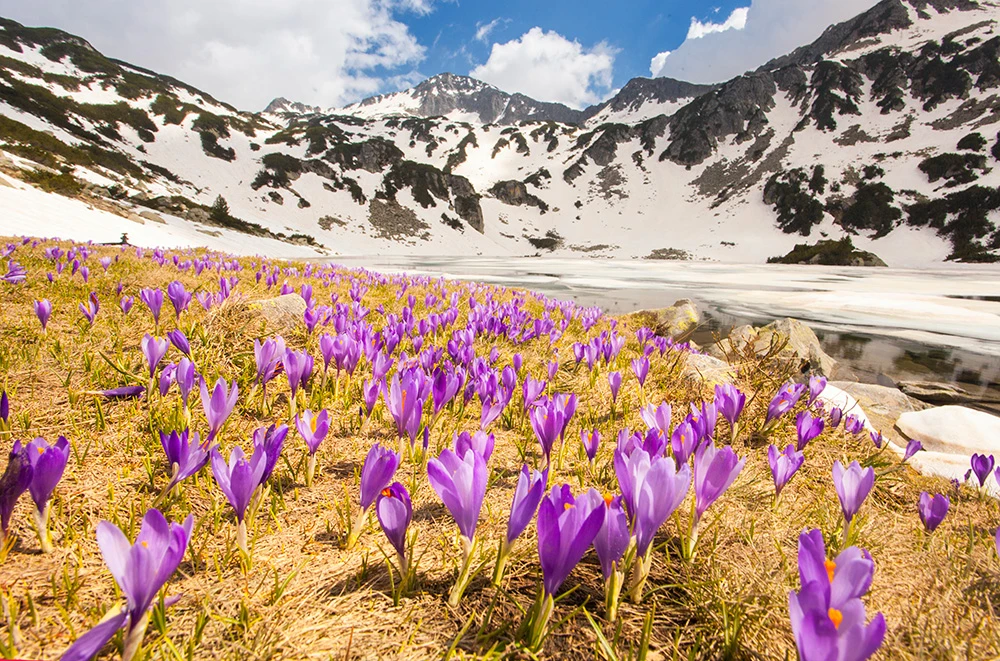 Чисто нов апарт комплекс, на границата на Природен Парк Пирин. Разположен в близост до ски лифт Гондола и новия град, с бърз достъп до ресторанти и заведения.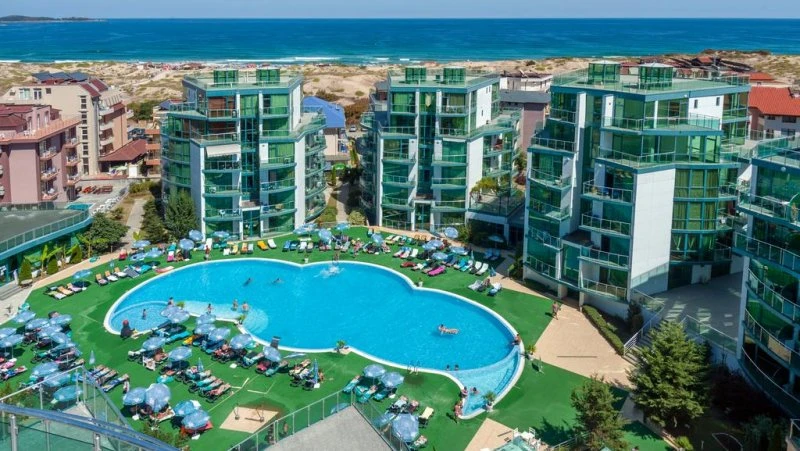 Приморско Дел Сол, Приморско
С локацията си непосредствено до Северния плаж на Приморско, комплекс Приморско Дел Сол е прекрасно място за почивка за семейства с деца. Плажната ивица е много широка и дълга и разполага с платена и свободни зони. Комплекс Приморско Дел Сол предлага басейн с детска секция, чадъри и шезлонги.
White Art Holiday Apartments
Hospitality - four seasons per year